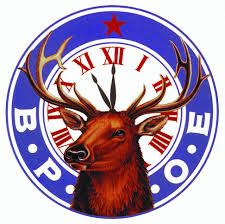 Welcome to our Website.  For over 100 years, Bangor Lodge No. 1106 of the Benevolent and Protective Order of Elks has been serving the community of Bangor, Pennsylvania.  Over 500 members strong, our Lodge actively supports program on the National, State, and Local levels.

On June 18th, Elroy the Elk and our Drug Awareness trailer will be at the Bangor Park for the Borough Free movie night. Stop by and say Hi!

As we continue to improve our website, please stop back often and get updated on our many activities.